RT Book Reviews: February Top Picks
See All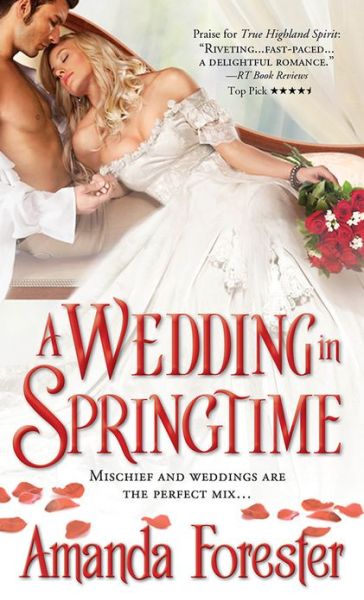 A Wedding in Springtime
Ten minutes into her societal debut, Eugenia Talbot was ruined. A favorable presentation in court cannot ensure a young lady's successful launch into society, but a poor presentation can certainly ruin it. Miss Eugenia Talbot pressed her lips together in an attempt to make the laughter gurgling up inside her die in her throat. The Queen of England glared down her royal nose at... Read more on B&N Readouts.
Romance Daily Find: Fall in Love with This One Day Deal
Royal Affair: A Royals in Exile Novel
Online muckraker Brooks Walker has a reputation for exposing the political elite. Now he's set his sights on the Sinclair siblings, who've been embroiled in their fair share of drama ever since their exile to North Carolina. But Brooks has never been afraid to get his hands dirty—until he meets a royal wallflower at a charity ball who makes him reconsider everything...